| | | | |
| --- | --- | --- | --- |
| Pat Hagge-Advisor | Rhonda Harps-F/R Chair | Cathy Semon | Angela Cooper |
Patrick J. Hagge is Senior Vice President for First Arkansas Bank in Cabot, and has been in banking since 1974. He and his wife, Sarah, live in Cabot, and are active members of the Cabot United Methodist Church. He has been an Open Arms board member since 2000 and previously served as board chairman.

Rhonda Harps grew up in Kennett, MO and attended school at ASU in Jonesboro. She is married to Tom Harps and has two children, Cameron, and Lauren. She has worked for Southwest Airlines for 27 years and has been involved in many volunteer activities with them. She has been actively involved with the Ronald McDonland House in Little Rock, including a recent term as a board member. She currently serves as the Fundraising Chairperson for Open Arms Shelter. "I am very excited about the opportunity to serve as a board member, and am looking forward to volunteering my services for years to come." shares Rhonda.
Cathy Semon (Information coming soon.)

Angela Cooper lives in Cabot and is married to Gary Cooper. She is the proud mother of three children, two boys and one girl. She is a member of Old Austin Baptist Church.

---
LONOKE
| | | |
| --- | --- | --- |
| Danny Brightwell | Merritt Holman-Chair | Jamie Anderson |
Danny Brightwell (Information coming soon.)
Merritt Holman is president of Arkansas Crop Technologies based in Lonoke County and is married to Shannon Holman. Meritt has two children, Hayden and Savannah. Meritt received a B.S. in Biology from Baylor University and his M.S. and PhD from the University of Arkansas. He currently served as Board Chairman for Open Arms Shelter
Jamie Anderson is a Graduate of the University of Arkansas at Fayetteville with a degree in Agri-Business. He is the Vice President of I.F. Anderson Farms Inc. and currently lives in Lonoke Arkansas with his wife Elizabeth and his two sons Slater and Warner. He served on the Open Arms Advisory Board for 6 years and is a member on the First United Methodist Church of Lonoke where he sits on the Church council and Finance committee.
.
ENGLAND
| | | |
| --- | --- | --- |
| Dina Bates-Secretary | Gary Canada, Jr.-Vice Chair | Amanda Robinson |
Dina Bates is a marketing analyst for Farm Bureau Insurance. She received a B.S. in Marketing from ASU and a M.B.A. from UALR. Dina is married to Tim Bates. She has one son, Tyler, and a step-daughter, Brittany. She is a member of the First United Methodist Church in England where she currently serves on the Staff Parish Relations committee.
Gary Canada, Jr. is a director with the Bank of England. He is married to Angie and they have two sons; Seth, age 13 and Jake, age 10. Gary has supported Open Arms for many years and is past chairman of the Advisory Board.

Amanda Robinson serves as Chief Financial Officer for Bank of England. She received her Bachelor's degree in Accounting from The University of Central Arkansas, her MBA from The University of Arkansas at Little Rock, and she is a CPA licensed to practice in Arkansas. She grew up in Scott, and now resides in England with her husband Jeff and 4 year old twin sons, Carson and Ethan. Amanda is a member of All Souls Church in Scott, where she teaches youth Sunday School and serves on the Finance committee.

---
CARLISLE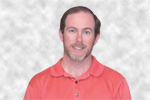 David Woods - Treas.