| | | |
| --- | --- | --- |
| | | |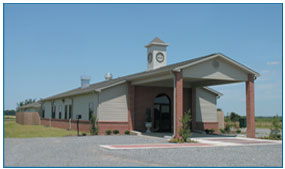 The mission of Open Arms Shelter is to provide both temporary and long term care housing to victims of abuse and neglect up to 18 years of age. Since 1986, Open Arms has provided emergency safe housing to over 2,450 children. Before the opening of our new 7,000 square foot wing just a few months ago, we could only house up to 12 children at any given time with a maximum residency in our DHS contracted emergency care program of only 45 days.
Now with our expansion, thanks to the tireless efforts and generosity of many, we are currently able to provide long-term care to 3 children. Due to state cutbacks and funding, the Arkansas Department of Health has awarded a contract to OAS for only 3 of our 12 beds in the new wing, however we are working toward the goal of having all 12 beds approved for use. We believe that by mentoring teenagers and teaching them independent living skills such as how to establish a household budget, pay bills and apply for grants and scholarships to their choice of either a college or vocational school we can better equip them to succeed in adult life.
Open Arms is one of the few emergency shelters in the state that will take children under the age of eight, teenage mothers with their children and large sibling groups. We take children from all areas of the state, but the majority are from central Arkansas.
The children have come to our facility from every imaginable type of crisis. We have had children with broken limbs, bruises, and cuts due to domestic abuse. We have had children that would hide food, have never had a Christmas tree, birthday party, or even seen a movie because of neglect.
We have had children that are in a state of shock because of having been the victim of kidnapping, sexual abuse, or removed from a home during a drug raid or other criminal activity. Often times the staff, volunteers, and board members take these children to the doctor, dentist, counselor, treat them for head lice, buy new clothes, go on a field trips, or just sit and watch a video with them to help ease their fear of any repeated trauma.
We have had a number of personal return visits and numerous cards of appreciation from former residents; thankful for the care, kindness, and attention they were shown during their time of crisis. Many times in the past, our children have arrived in tears because of their tragic situations and then leave in tears because Open Arms was truly the only loving shelter they ever had.
Open Arms Shelter is a private, nonprofit 501(C)3 organization and is licensed by the State of Arkansas. It is governed by a 15 member volunteer board and is audited annually by a certified public accountant. All donations are tax-deductible.